20 August 2013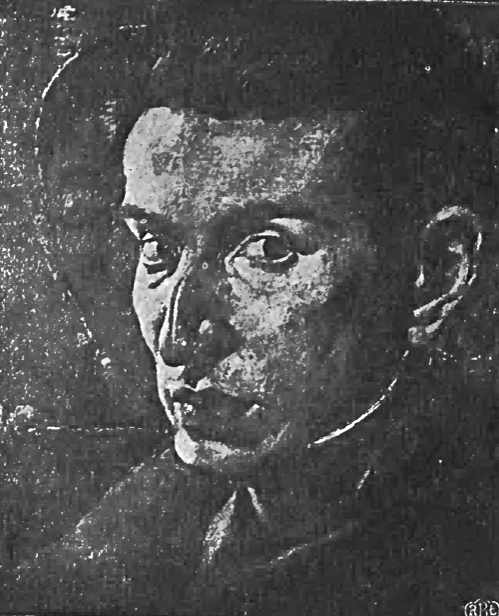 Yesterday, art h
i
storian Irmina Gadowska (Łódź) discovered a previously unknown self-portrait by Lejzerowicz that was published in a pictorial supplement to the
Freie Presse, a
German-language newspaper in Łódź on 29 January 1927. Although the quality of the reproduction is only fair from the digitized newspaper, we see a portrait of the painter reminiscent of the style of Lucas Cranach or Albrecht Dürer with a second oval-shaped face as a kind of shadow on the left side of the painting. Could the oval face be a reference to the famous character of Maria in Fritz Lang's expressionist masterpiece film
Metropolis,
which dates from the same years (production 1925-1926)? This would go along with other Lejzerowicz paintings that show the impact of German expressionist art of the 1920s.
13 August 2013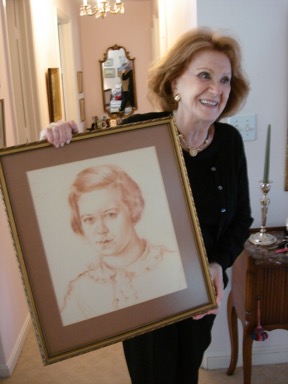 Ruth Lewis on drawing
In this recording, Ruth Lewis, formerly Ruth Leiserowitz, talks about her memories of being drawn by her uncle, Izrael Lejzerowicz, during a week that she spent in Łódź in the mid-1930s. Ruth was born in Berlin; her father was the artist's brother, Samuel Leiserowitz. Thanks to Samuel, Ruth, and her children, a number of original artworks as well as numerous photographs of the Lejzerowicz/Leiserowitz family have survived.
Ruth had met her uncle earlier in her life, when the painter stayed with the family in Berlin in the 1920s. During the week that Ruth and her mother spent in Łódź, the painter was persuaded to draw a sketch of the 13-year-old girl. In this recording, made in her home in August 2013, Ruth talks about that experience.